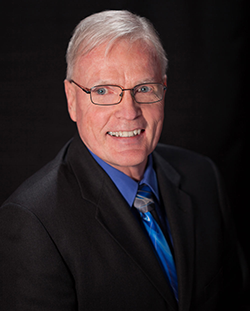 Loren K Hansen, DPM
Loren K Hansen, DPM
Dr Loren K Hansen has been seeing patients at this podiatric practice in Las Vegas since 1986. For those 33 years of serving our wonderful patients and the hard working feet of Las Vegas, he has remained at the same location on Decatur Blvd.
He has lived in Las Vegas almost his entire life, graduating from Clark High School and University of Nevada, Las Vegas. His medical education was completed at the California College of Podiatric Medicine in 1985, with earning high academic honors. He then completed a medical and surgical residency program at the Beverly Hills Medical Center in Los Angeles, California and also worked at UCLA Medical Center as part of his training. He has obtained Board Certification with the American Board of Podiatric Surgery. Dr Hansen is an active member of many professional organizations such as the American College of Foot and Ankle Surgeons, the American Board of Podiatric Medical Association, Nevada Podiatric Medical Association, and served many years as a board member and president of the State of Nevada Board of Podiatry.
Dr Hansen has been married to his wife, Susan, for 41 years and has raised five children in Las Vegas. He is now enjoying the rewards of grandchildren. He is a long time and current avid participant in running, hiking, rock climbing, rappelling, and many other various adventures. He has enjoyed serving in numerous positions with the Boy Scouts of America. Before college he spent two years living in Argentina where he became fluent in Spanish, which allows him to speak directly with his Spanish speaking patients. Dr Hansen has deep roots in Las Vegas and finds helping his patients live a more active and pain free life extremely satisfying.